Hog Roast Selby is the proud provider of superior hog roast catering through North Yorkshire. If you are planning your next event or celebration, from birthdays and retirements to weddings and corporate days, our highly skilled and passionate hog roast catering team can help you to turn your ideas into a mouth-watering and aromatic group dining experience.
Our excellent service thrives on providing a wide range of thorough options to ensure that you receive a tasty and entertaining buffet style banquet. Get in touch with us today to discover more about our crisp and fresh ingredients, our gleaming stainless-steel hog roast machines, and our professional end to end hog roast catering service that covers all aspects of your mealtime plans.
Hog Roast Selby – Our Services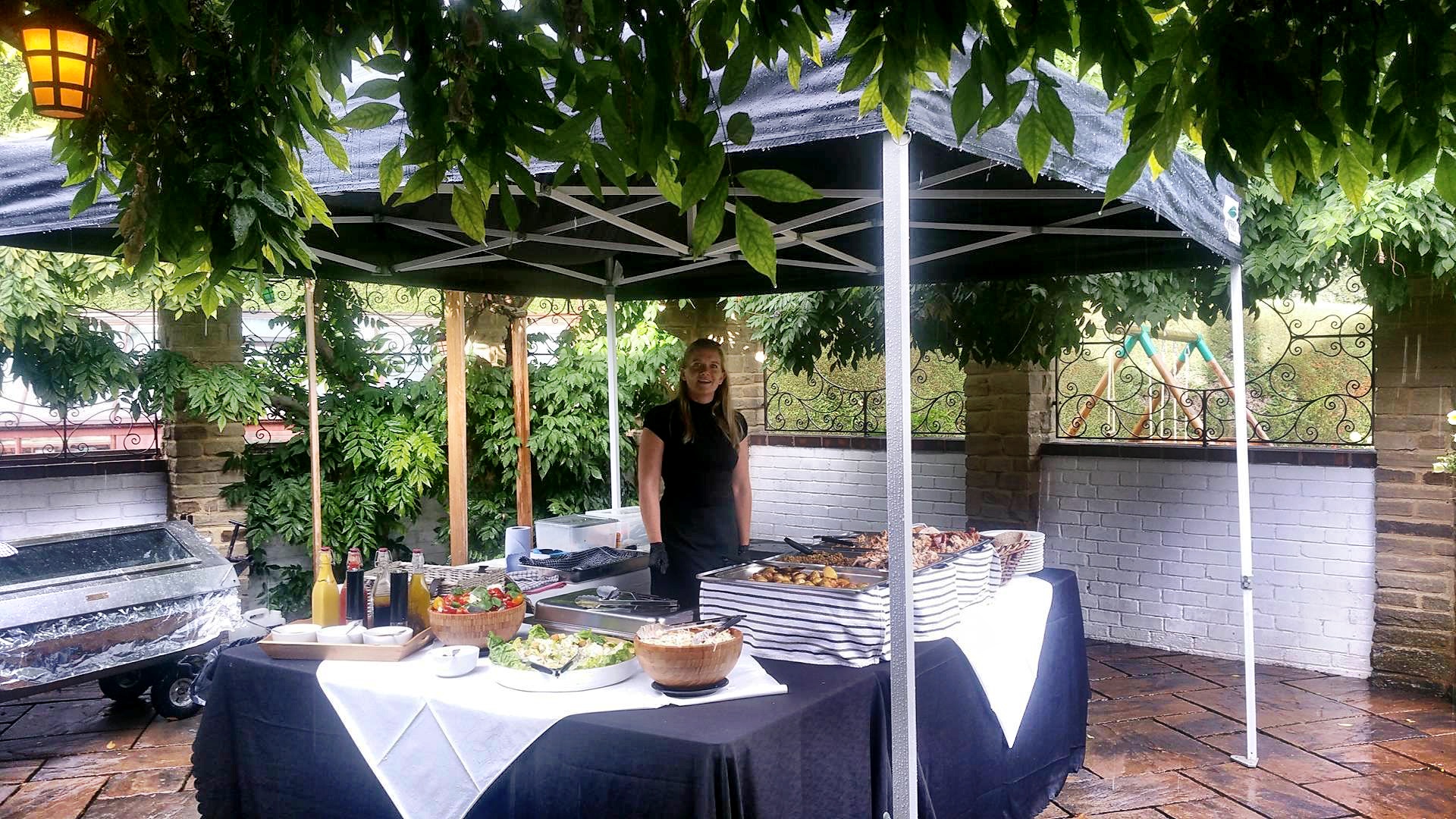 Want to know what puts us head and shoulders above the rest? We'll tell you. Here at Hog Roast Selby, we believe that flexible customer service and tailored catering options at every step of the way – mixed with our passion for delicious hog roast dining – means that our customers always experience a first-rate service that excels in every way. No matter your plans, we'll help make it happen.
Our Hog Roast Selby services include:
Front of house greeting – Our front of house greeting service takes all the pressure off greeting your guests with drinks and hors d'oeuvres and allows you to carry on enjoying your day.
Service to your table – If you are entertaining perhaps some younger and senior family members, why not take advantage of your table service options, allowing your guests to stay seated.
Custom-made menu options – Our custom-made menus put you in the driver's seat. Choose between our mix and match pre-set menus and add your own mealtime ideas to create a bespoke menu.
Fresh Local Produce
If you want our advice over the best possible way to delight your guests, we suggest sourcing the most flavoursome produce from local suppliers. Need a hand? We have spent more than a decade working alongside local farmers and other produce suppliers to ensure that we have an in depth understanding of seasonal produce – from meats, vegetables, fruits, and even fish, Hog Roast Selby is best-placed to provide you and your guests with outstanding results every time. Contact us today to begin the exciting journey of discovery that lays ahead when selecting seasonal produce at great prices – we're here to help.
Menu Expansion Options from Hog Roast Selby
We pride ourselves on offering a superb variety of menu options. The way in which we expand our menu options is through the use of our easy to use hog roast machine accessories.
BBQ Grill – Our BBQ grill accessory is hugely popular, giving you the choice of adding tasty BBQ foods such as burgers or hotdogs or fried onions to your menu.
Spit Roast – The spit roast accessory is the ideal way to introduce additional meat options to your hog roast menu (capable of roasting up to 36 large chickens at a time).